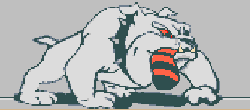 RSTS.org
JEMulate on RSTS.ORG.
This directory contains the individual Files to Paul Nankervis JEMulator v1.5 and bootable RSTS Disk Images. Most Images use the same Login: 1,2 and Password: SYSLIB which were the default as originally distributed by DEC (account 1,1 is: SECRET). The Vixen Images in Paul's ZIP files use: system
Most likely if you are here, you already know how to run a RSTS system so no further information on this page is provided. If you need further information, please check Paul's pdp11.html page.
File
Size
Modified
Description
Parent Directory
boot.mac
11.7 KB
2017-Feb-13
Macro Boot Loader.
bootcode.js
8.0 KB
2017-Feb-13
Javascript Emulator Boot Code.
index.html
74.8 KB
2017-Apr-16
JEMulate on RSTS.ORG (Click Here to Restart JEMulator)
iopage.js
60.3 KB
2017-Mar-31
Javascript Emulator Input/Output Code.
lock.png
3.0 KB
2016-Sep-29
Key Lock Image.
pdp11-45.html
45.1 KB
2017-Mar-31
HTML Front End to PDP-11/45 Emulator.
pdp11-45.png
7.8 KB
2016-Sep-29
PDP-11/45 Image.
pdp11-70.png
4.3 KB
2016-Sep-29
PDP-11/70 Image.
pdp11-70.svg
6.6 KB
2016-Oct-04
PDP-11/70 Scalable Vector Graphics Image.
pdp11.html
78.0 KB
2017-Apr-01
HTML Front End to PDP-11/70 Emulator.
pdp11.js
105.2 KB
2017-Mar-16
Javascript PDP 11/70 Emulator v1.5.
pdp11.zip
0.0 B
2017-Apr-16
Paul Nankervis ZIP Distribution of JEMulator v1.5.
rk0.dsk
254.0 KB
2017-Apr-17
RSTS-11 V4A (BOOT RK0)
rk0_v4a.dsk
254.0 KB
2016-Oct-03
RSTS-11 V4A (Note: V4A or V4B must run from ZERO drive.)
rk0_v4b.dsk
840.0 KB
2017-Apr-16
RSTS-11 V4B (Note: V4A or V4B must run from ZERO drive.)
rk1.dsk
2.3 MB
2017-Apr-16
RSTS V6C Vixen (BOOT RK1)
rl1.dsk
10.0 MB
2016-Sep-25
RSTS V8.06 RSTS.ORG (BOOT RL0) This is just a sysgen disk.
rl2.dsk
5.0 MB
2017-Apr-16
RSTS V7.0 Vixen (BOOT RL2)
rotary.png
2.8 KB
2016-Sep-29
Switch Image.
RSTSv06c.html
41.3 KB
2017-Mar-31
Paul's exploration into fixing the V6C distribution tape.
RSTSv06c.jpg
45.9 KB
2017-Mar-09
RSTS/E V06C System Generation Manual Image.

21 Files - 0 Folders

Total size: 19.1 MB
| | |
| --- | --- |
| Search: | Login: |
Select Language: