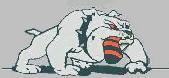 Last Update 27-Mar-2008 06:23 MST

---
<-- Back

Peter's Corner
Peter Dick is the Managing Director of Silver Programs Ltd., a UK based computer services company specialising in both Unix and Windows based systems. Peter has been well known in the Digital world for more than 35 years as the "Purveyor of Fine Software", specializing in software products that improved the performance of RSTS systems. He was a regular participant at DECUS USA Symposia and gave many presentations in his highly individualized style.
Peter was a member of the DECUS UK Council and also served as a Chair of the DECUS UK RSTS Special Interest Group (which he founded).
Peter currently spends most of his time on an island in the Bahamas, drinking fine wine and watching the sun set. His job there there is to make sure the Solar System is correctly aligned with the rest of the universe, by checking it against his RSTS time machine (accurately running in StarDate mode).
---
---